Upcoming Events
OCT 26-29, 2023
SACNAS -- The NDiSTEM Conference 2023 will be held in Portland, Oregon. The largest multidisciplinary and multicultural STEM diversity event in the country, the SACNAS conference is a gathering which serves to equip, empower, and energize participants for their academic and professional paths in STEM. Get More Information .
NOV 9-12, 2023
NSBP -- The National Society of Black Physicists (NSBP) coference will be held in Knoxville, TN. The NSBP is the largest and most recognizable organization devoted to the growth, development, and advancement of the African-American physics community. .
Past Events
MAR 26-30, 2023
20th Meeting of the High Energy Astrophysics Division of the AAS -- The meeting will be held in Waikōloa, Hawaiʻi at the Hilton Waikōloa Village March 26-30. Get more information about the Physics of the Cosmos sessions being held during the conference.
APR 15-18, 2023
APS April -- This year's American Physical Society (APS) April Meeting 2023 will be held in person in Minneapolis, Minnesota, April 15-18. If you are planning to attend, please see information about our session here.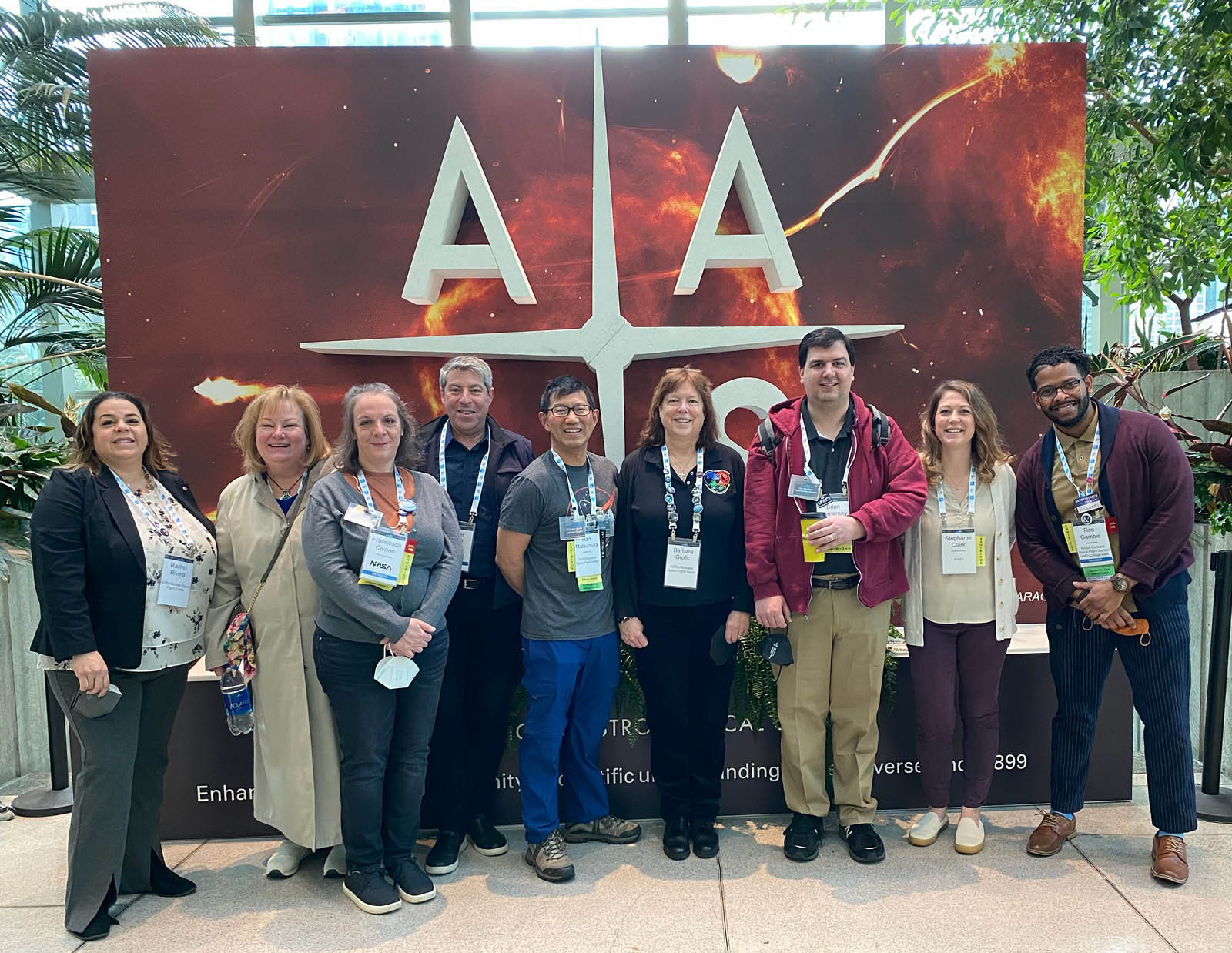 JAN 8-12, 2023
The 241st meeting of the AAS was held at the Washington State Convention Center in Seattle, Washington, 8-12 January 2023. If you missed us at the conference, you can check out our session presentations here.
Request an outreach speaker and materials
Please contact us if you would like to request an outreach speaker and/or materials for your school or science event. It's simple, just complete the Outreach Request form and email to us at stephanie.m.clark@nasa.gov.
New Views of the Universe Traveling Exhibit
The Hubble Space Telescope team offers a 2,000-square-foot exhibit, which immerses visitors in the magnificence and mystery of the Hubble mission and introduces the James Webb Space Telescope. A scale model of the Hubble is the focal point of the installation. "Satellite" units incorporate hands-on activities about how the telescope works, and feature Hubble's contributions to the exploration of planets, stars, galaxies, and the universe. Get more information about the Traveling Exhibit.