X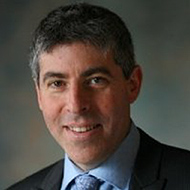 Dr. Opher Ganel
Program Technologist/Systems Engineer
Dr. Ganel is currently Program Technologist/Systems Engineer (SE) at the Astrophysics Projects Division, as well as Production Lead, editor, and co-author of the Program Annual Technology Reports (PATRs) for the Physics of the Cosmos (PhysCOS) and Cosmic Origins (COR) Program Offices.
Opher began his career in academia, working in high-energy physics. His research experience includes particle detector R&D at Texas Tech University, helping develop the concept for the very forward calorimeter of CERN's CMS experiment that can survive 10 Gigarads; recommissioning the Meson Test beamline at Fermilab for the CDF detector upgrade effort, increasing usable yield 10-fold; and after leaving Texas in 1997, joining the University of Maryland Cosmic-Ray Physics group where he was Co-Investigator (Co-I) on the ATIC and CREAM balloon experiments, serving as de-facto Instrument Manager (IM) and Instrument Systems Engineer (ISE) for CREAM.
After leaving academia in 2009, Opher served as Co-I and SE on the Firefly CubeSat mission; capture manager/IM on in-house GSFC proposal efforts; and ISE at GSFC's Instrument Development Lab (IDL), supporting studies spanning Earth, Planetary, and Astrophysics instrument concepts.
Opher brings 30 years of experience in cutting-edge science and technology work in collider experiments, as well as sub-orbital and satellite projects; leading multi-disciplinary and international teams; and serving as an effective interface between members of management, science, and engineering teams.
Opher holds an MSc in theoretical physics (Green-Schwartz Superstring theory) and a PhD in experimental high-energy physics (Searches for Standard Model and Minimal SuperSymmetric Model Higgs Bosons with the OPAL Detector at LEP), both from the Weizmann Institute of Science.